Meet Dr. Kardovich Orthodontist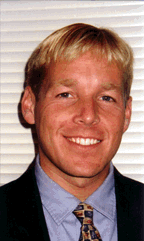 It could be said that Dr. Kardovich has been involved with orthodontics all his life because his father has been a practicing orthodontist in New York for over 30 years.
Dr. Kardovich earned his Bachelor of Science degree from Wake Forest University. His Doctor of Dental Medicine and Orthodontic degrees were received at Boston University.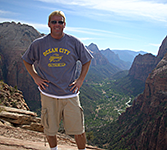 A general practice residency was completed at Wadsworth VA Medical Center in West Los Angeles. Dr. Kardovich is an active member of numerous professional organizations, including the American Association of Orthodontics, the Pacific Coast Society of Orthodontists, the California Association of Orthodontists, the American Dental Association, the California Dental Association and the Harbor Dental Society. Locally, Dr. Kardovich is a member of the San Pedro Chamber of Commerce.
He was raised in Setauket, New York on Long Island and currently resides in Manhattan Beach. In his spare time, Dr. Kardovich enjoys hiking, hockey, softball, beach volleyball and playing guitar.
Meet The Staff

Each member of our Staff is thoroughly trained and experienced and personally committed to helping you. They are all experts in their fields. All of the staff lives in and is active in the local community.
Marina, one of our Chairside Assistants, was born and raised in San Pedro.  Prior to joining our team, she worked in a few different areas of the dental field and became very attached to orthodontics.  She is a graduate of City of Angels High School and a graduate of American Career College.  She also attended Los Angeles Harbor College.  In her spare time, she enjoys spending time with family and friends, swimming, and going to the river.
Elsa, our Financial Coordinator and longtime San Pedro resident, has worked in the healthcare industry for over 30 years and is an expert when it comes to insurance. When away from the office she enjoys spending time with her kids, grandkids and volunteering at her church.
Dulce, one of our Chairside Assistants, was raised and currently lives in Long Beach.  She has worked in the dental field for several years and specifically in orthodontics for close to a decade. She is a graduate of Cerritos College where she got her Associates Degree and diploma for Dental Assisting. In her spare time she enjoys kickboxing, hiking, and going to the beach with her dogs.
Kimberly, our Scheduling Coordinator, was born and raised in the city of Lawndale. She has worked in the dental field for over 10 years. In 2008 she received her diploma from Southern California Regional Occupation Center for Dental Assisting. Prior to working for Dr. Kardovich, Kimberly worked as a chairside assistant for 4 years in a General Dental Office before moving to the front office.  Kimberly enjoys spending her free time with her family.
Vanessa, our Treatment Coordinator, has worked in the dental field for over 13 years.  But with her mother being a general dentist, she has been around dentistry her entire life.  She enjoys being able to help our patients with initiating treatment at our office so that they can achieve healthy and beautiful smiles.  During her spare time Vanessa enjoys watching movies, cooking, baking, reading books and comics, and attending comic book conventions.  She also loves playing with her dog and spending time with her boyfriend and family.