Get ready to have some fun just by being a great Dr. K patient!
You have a opportunity to "buy" some terrific prizes by earning points at each appointment while you have your braces on.  You will be able to "spend" them at each visit for something fun or save them up for a Big Prize!
How You Can Earn Points: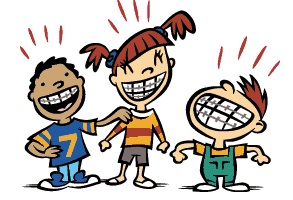 1 point    –   Be on time and ready to be seen.  If you want to brush at the office, please come 5 -10 minutes early.
1 point    –   NO broken appliances.
1 point    –   Excellent oral hygiene (toothbrushing).
1 point    –   Properly wear headgear and/or elastics (follow instructions).
4 points  –  Check-up and cleaning with your dentist.  Bring the signed Dental Appointment Voucher you can download                                     from the home page.
6 points  –   Refer a friend to our office for a consultation.
4 points  –  Completion of treatment.
We appreciate and reward you for EXCELLENCE!