It is easier to be a happy patient than to be "that other kind!" We are always glad to see you. Your interest and cooperation makes our job a pleasant one. If YOU do the following things faithfully, YOU will reap the benefits.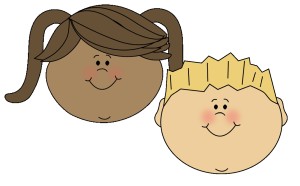 Keep your appointments as they are scheduled. We appreciate it when you look ahead on the calendar and check for any conflicts. When you can't keep a scheduled appointment, please let us know at least 24 hours in advance. We do our best to accomodate your scheduling needs. However, it will be necessary to have some appointments during school hours. Arrange with your teachers to make up schoolwork before your appointments.
HAPPY PATIENTS follow all instructions. Brush as we show you, wear your appliances exactly as instructed, and always avoid those harmful foods. Please bring your headgear or other removable appliance to all appointments.
Let us SMILE along with you to that wonderful day when your bracess are removed and your beautiful teeth are your life-long reward for having been such a great patient.